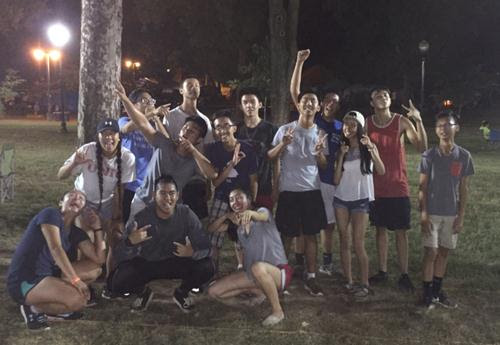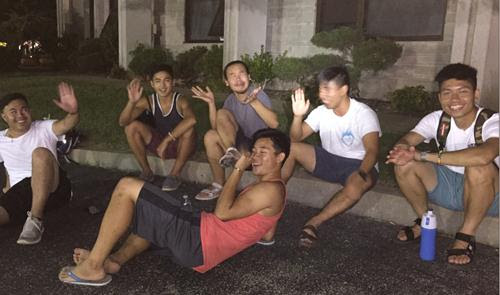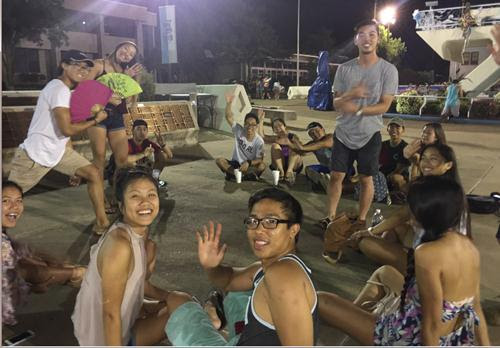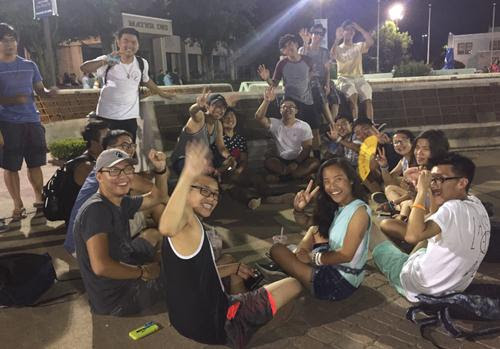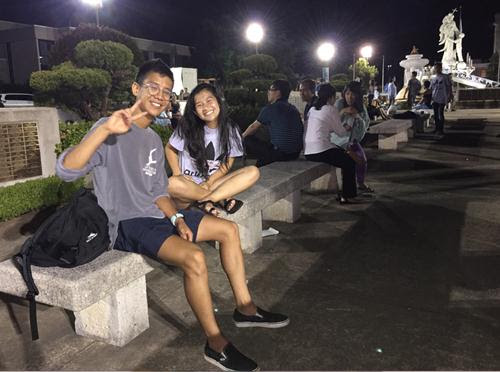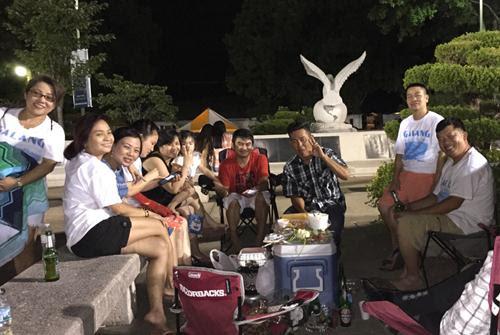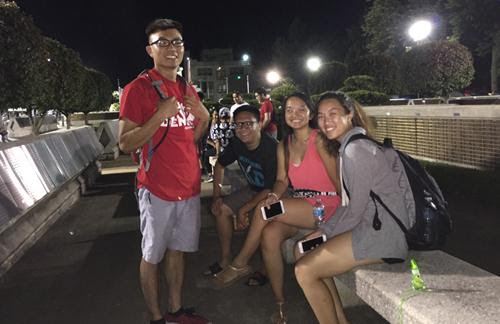 ***
Marian Days
August 4 @ 8:00 am – August 7 @ 5:00 pm
Marian Days brings an opportunity to share culture, faith and prosperity with thousands who pilgrimage to Carthage. Each year the community expands from a population of 14,500 to an estimated crowd of 60-80,000 new residents in the first weeks of August. Hotels become hubs of activity, neighboring lawns fill with campers and residents enjoy the sights and sounds of the festival atmosphere.
About Marian Days
Estimated to be the largest North American religious pilgrimage, Marian Days brings thousands of Vietnamese Catholic families to Carthage, Missouri each August to celebrate faith and fellowship in honor of the Immaculate Heart of the Virgin Mary, as well as in memory of their homeland across the Pacific. The festival is highlighted with a variety of mass ceremonies, teen & youth seminars, live entertainment, solemn procession and opportunities for confession.
A Unique American Pilgrimage
Attendees are mostly drawn from the Vietnamese emigre community in the United States but also include many others from Canada, Vietnam and other nations all around the world. All gather in Carthage to transform the small town rural community into a booming Vietnamese metropolis complete with authentic music, activities and official announcements delivered in native tongue. The celebration itself is like an extended summer picnic or camp out, which offers an extensive variety of food kiosks, farmer's market and many vendors of devotional and cultural items.
Come On Down
This family-friendly event has welcomed visitors to the Carthage area since 1978. Those interested in camping out on the grounds of the Congregation of the Mother Co-Redemptrix or any of the surrounding private landowners who welcome these annual visitors are assured of a full slate of sanitary and medical facilities. It is also possible to enjoy Marian Days while staying at any of the area's motels and nearby RV parks.
Marian Days is a very unique and fun experience where the West of the Mediterranean world meets the Far East in the form of the Vietnamese immigrant community right in the center of the United States. With every year's event just a little bit bigger and a little bit better than the one before, friendly Carthage is pleased to host this new slice of Americana and hopes that you will stop on by if you are in the area.
Marian Days Frequently Asked Questions:
When is Marian Days?
Typically, the event begins the first Thursday in August and runs throughout the weekend. However, the dates are changed from year to year on occasion to accommodate calendars of traveling guests. Marian Days 2016 will be held August 4-7, 2016 at the Congregation of the Mother Co-Redemptrix in Carthage, Missouri. Dates for the 40th annual Marian Days in 2017 will be announced at closing mass at 7:00 a.m. on Sunday, August 7, 2016
Do you have a schedule of events?
Yes! We'll keep you up to date. Check back in late July.
Where do I stay while in Carthage?
A: Check our lodging tab! The majority of Marian Days attendees choose to camp. There are a wide variety of sites available on the lawn at the CMC as well as area neighbors who are very hospitable and share their lawns and utilities.
Arrangements are made with property owners by reservation (some families camp with the same Carthaginians year after year) or a first come first served basis.
How do I become a vendor at Marian Days?
When / Where do I set up my booth at Marian Days?
A: The vendors at Marian Days exclusively honor the Vietnamese and Catholic cultures. The CVB has no access to booth or vending information. Our best advice is to find the information on the official website for Marian Days, www.dongcong.net & www.dongcong.us or if you have been granted booth and vending space, call your on-site contact.
Can I bring my pet to Marian Days?
A: Yes, but it should be on a leash and must be up to date on all it's shots; basically, your pet must follow all the ordinances pertaining to pets under city code, chapter 4 exclusively covers animals.